HAKASIMA – ONE SOLUTION FOR COOKING AND BAKING.
BLENDER for EVERYTHING U LIKE!!!
STEAMER – MULTIFUNCTION – COOKING FOR EASY
MIXER – HAND & STAND
 GRILL & ELECTRIC PRESSURE COOKER
COOKING IS EASY !!!
MAKE ICE CREAM FOR ME AND ALL !!!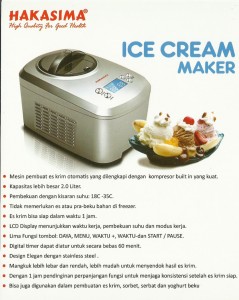 MAKE FRENCH FRIES (POTATOS) MORE FOR ME AND ALL !!!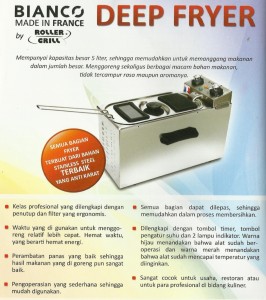 PEMBELIAN DAN KONFIRMASI HARGA PRODUK HAKASIMA
HUBUNGI TOKO SURYA GEMILANG
Telp. 0341-355778/774-7790058
KAMI MELAYANI PENGIRIMAN KE SELURUH WILAYAH INDONESIA.
PROMO HARGA SELAMA SEPTEMBER DAN UNDIAN OKTOBER 2013.