Semua bisa membuat PUDDING, tetapi PUDDING ART – Lanny Soechan ISTIMEWA dan SPECIAL.
Dan ini dapat dipelajari oleh siapa dan dimana saja yang ingin PUDDING ISTIMEWA dengan membeli Seri HOME SCHOOLING + Alat penunjangnya – LANNY SOECHAN. (Free konsultasi dengan Beliau)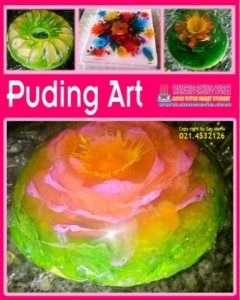 Berminat Hub : 0341-355774/778-7790058
Kirim ke seluruh Indonesia.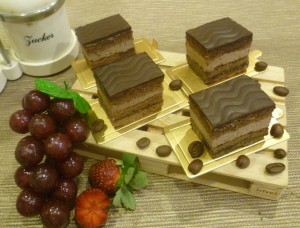 Materi BAKING DEMO :
1. Choco Mastro  ( cake layer mousse)
2. Choco Fondant ( layer cake coklat filling coklat ganache)
3. Fried Sous        (kue sus filling daging ayam)
4. Tiger Sous         (kue sus)
Diberikan cara membuat cake berlapis & kue sus.
Biaya Rp. 75.000,-/org (resep+hasil+makan siang)
Daftar : 0341-355778/774-7790058
HAKASIMA – ONE SOLUTION FOR COOKING AND BAKING.
BLENDER for EVERYTHING U LIKE!!!
STEAMER – MULTIFUNCTION – COOKING FOR EASY
MIXER – HAND & STAND
 GRILL & ELECTRIC PRESSURE COOKER
COOKING IS EASY !!!
MAKE ICE CREAM FOR ME AND ALL !!!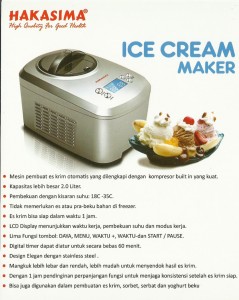 MAKE FRENCH FRIES (POTATOS) MORE FOR ME AND ALL !!!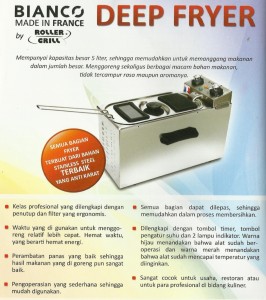 PEMBELIAN DAN KONFIRMASI HARGA PRODUK HAKASIMA
HUBUNGI TOKO SURYA GEMILANG
Telp. 0341-355778/774-7790058
KAMI MELAYANI PENGIRIMAN KE SELURUH WILAYAH INDONESIA.
PROMO HARGA SELAMA SEPTEMBER DAN UNDIAN OKTOBER 2013.